Bitcoin has suffered the most dramatic correction in a bull market in its history. Last Wednesday saw a frantic drop to $30,000, perhaps caused in part by China's ban on using cryptocurrencies for payments. Following a short rally, the weekend saw price dropping back down to around $31,100. Have we reached the bottom, or is there more to come? 
Life in cryptocurrency land hasn't been easy these last couple of weeks. Huge liquidations on exchanges for those having the temerity to long Bitcoin, have cleared many out of the market, some for good. Retail investors will certainly be smarting. 
So where are we now? Will we start a slow, grinding climb back up over the next few weeks, or is there even more pain to come? 
Bear market or not?
Allesio Rastani, a prominent trading expert and analyst, recently said that it is wrong to presume we have entered a bear market just because the Bitcoin price fell 50%. He said that an arbitrary number was simply not a good measure for declaring a bear market. 
He gives the example of the nigh 40% drop during the bull market of 2016. In this case, price rallied from this low and continued to do so over the next several months. He also cited a 40% dip in June 2017, by way of a classic ABC Elliot wave pattern. This particular drop rallied from $2,000 to the top of the last bull market at $19,000. 
Benjamin Cowen, a well-respected analyst with his own YouTube channel, remarked that the current Bitcoin cool-off, perhaps over the next few months, certainly isn't the worst thing in the world. In his view, this would allow for institutions to build up core positions in readiness for the next move to the upside. 
We also have the historic crash of March 2020, when Bitcoin dipped so badly that it broke through the bottom of the 'Logarithmic Growth Curves', and stayed below for about six weeks. We now know that this was a bottom and that a huge price rise ensued from that point onwards. 
Source: Lookintobitcoin.com 
Raoul Pal points to the logarithmic chart for Bitcoin, and shows how "Bitcoin beautifully kissed the trendline". He believes that Bitcoin has gone back to trend and is now ready to rise higher. He adds that in his view, Bitcoin is as oversold as it's ever been and says that if you believe in the long-term story of this asset, then this is the time to be buying.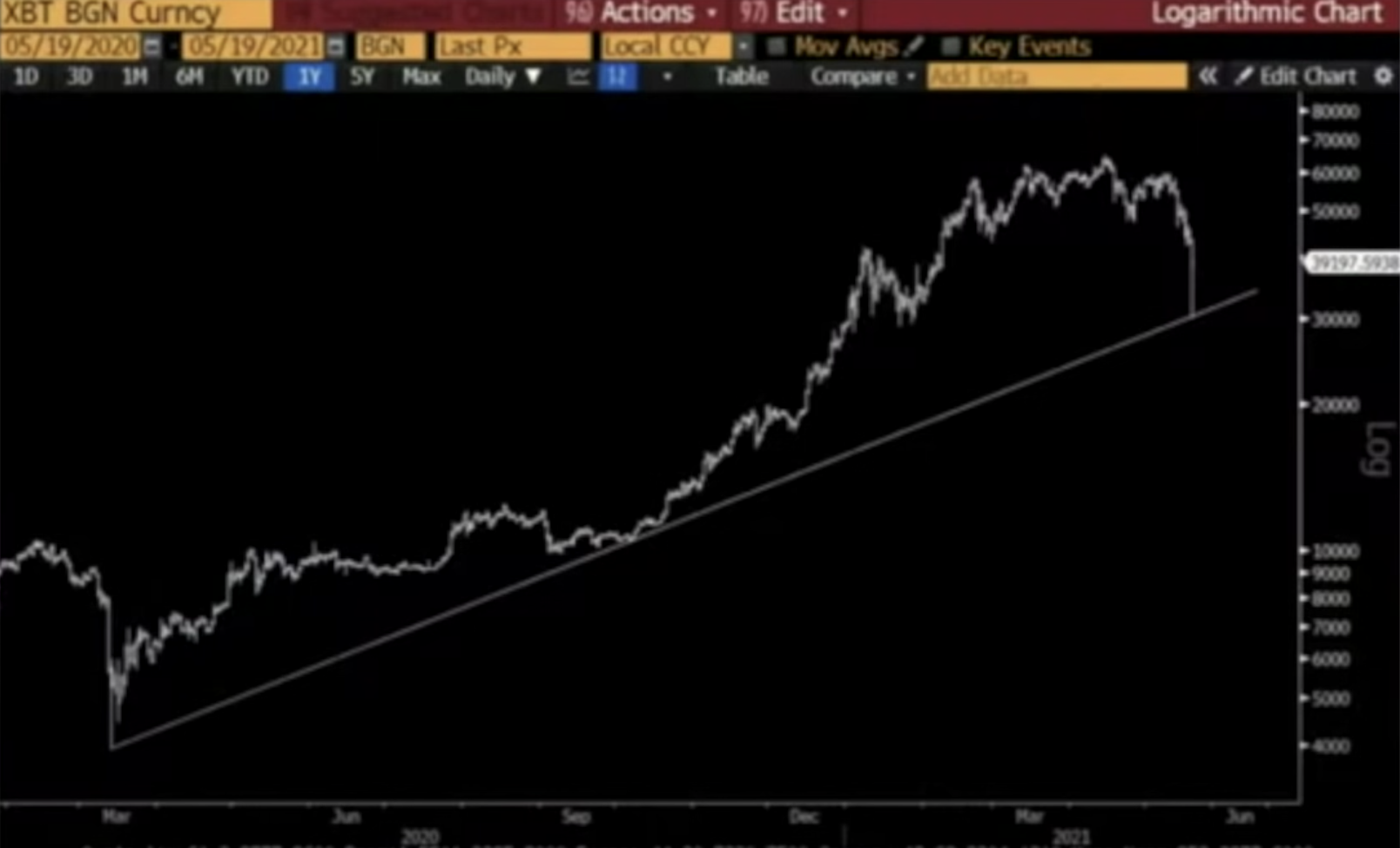 Source: Taken from Rauol Pal YouTube video
These analysts may well be wrong, and the continuous bad news for Bitcoin and cryptocurrencies might cause it to dip so far that the bear market would be inevitable. However, it does appear that there is still room for optimism. Those who buy now may well have the last laugh. 
Disclaimer: This article is provided for informational purposes only. It is not offered or intended to be used as legal, tax, investment, financial, or other advice. 
Credit: Source link